About Moat Brae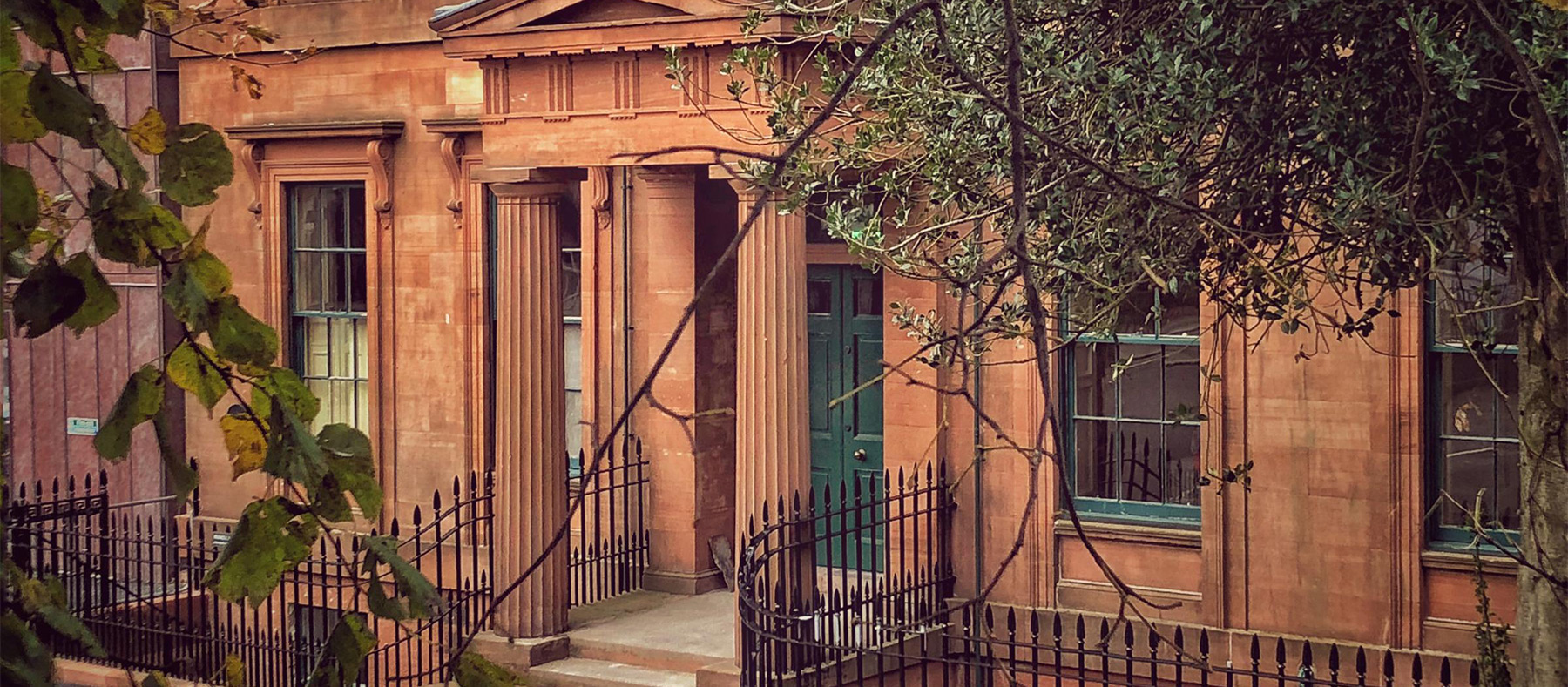 Once upon a time...
J.M. Barrie lived in Dumfries from 1873 to 1878 and wrote Peter Pan in 1904 as a play, which went on to successfully inspire generations of young people to read and enjoy his wonderful story. During his time in Dumfries, he often visited Moat Brae and went on to say that the gardens were 'enchanted lands' to him and went on to inspire the world of Peter Pan.
A dedicated group of committed local people, led by the Peter Pan Action group, got together in 2009 and committed to finding a way in which to keep J.M. Barrie, Moat Brae and Dumfries, his childhood home town at the forefront of children's literature – after fundraising for 10 years their vision, hard work and unstinting commitment resulted in the re-opening of Moat Brae as a literary destination for all ages in 2019.
History of the House
Moat Brae was designed by Dumfries architect Walter Newall in 1823 for local solicitor Robert Threshie. At one time it was known as 'Number One Dumfries', such was its grandeur, and it has been a significant property in the town ever since. The property has been both a private residence and a private hospital/nursing home – in which regard it was held in great affection by the people of Dumfries and Galloway.
In architectural terms, we can still admire the balanced exterior of Moat Brae, with its five bays and its central pedimented Doric porch. Inside, and only visible once we reach the entrance hall, the main attraction is the domed gallery above, topped by a glass cupola. The original interior is more difficult to visualise, at first altered to become a nursing home and then ravaged by neglect, vandalism and the elements (including nesting birds and rot) but now restored to the look and feel of a mid-nineteenth century house.
'The Genesis of that nefarious work…'
Moat Brae's main claim to fame is that it inspired the creation of arguably the world's most popular character in children's literature – Peter Pan. The author and playwright J.M. Barrie derived the inspiration from his time as a pupil at Dumfries Academy and while growing up in Dumfries, from 1873 to 1878.
During this time he became great friends with Hal and Stuart Gordon, who lived at Moat Brae with their parents, and often visited the house, and especially the garden, which he later described as "enchanted land", adding that it provided "the genesis of that nefarious work… Peter Pan."
Barrie wrote the play 'Peter Pan or The Boy Who Wouldn't Grow Up' in 1904. It went on to inspire generations of young people to read and enjoy his wonderful story.
The Peter Pan Moat Brae Trust
The house and garden were run as a private nursing home for most of the twentieth century, finally closing in 1997. After that the property changed hands several times but gradually fell into disrepair and was subsequently bought by a local housing association. In August 2009, Moat Brae House was due to be demolished to make way for new social housing.
The loss of such an iconic building and its historic garden would have been a tragedy. In response, the Peter Pan Action Group, made up of concerned Dumfries and Galloway citizens, was formed. A successful campaign was launched to save the building and garden from demolition, beating the bulldozers by just three days, following two court injunctions.
The creation, in 2009, of the Peter Pan Moat Brae Trust, a company limited by guarantee with charitable status, ensured that the house and grounds were saved for posterity and for the long-term benefit of Dumfries and its wider community.
Rigorous fund-raising by friends and volunteers over 10 years, coupled with dedication and hard work (and a sprinkling of fairy dust!) plus the support of a wide range of public and private funders, successfully saved the property from demolition and decay and turned it into a magical visitor attraction which opened to the public on 1 June 2019.
Find Us
To change the find us go to the theme settings.
Contact Details
Address
Moat Brae
101 George Street
Dumfries
DG1 1EA
Tel: 01387 255 549
Email
OPENING TIMES
Tuesday - Sunday – 10am – 4pm